Tomodachi in Japanese means "friend" and best describes the fabric collection where all of our original characters come alive!  Everyone and everything playfully pops to life engaging in fun and colorful story telling, guaranteed to make you smile! The creation of Ninja 808 debuted in 2009, starting the Tomodachi revolution!  In the Tomodachi world you will get to know many characters with their own unique personalities, talents, and style.  Every "friend" brings out the best in each another.
The world is a better place with TOMODACHI's in it!
Meet Our Tomodachi Characters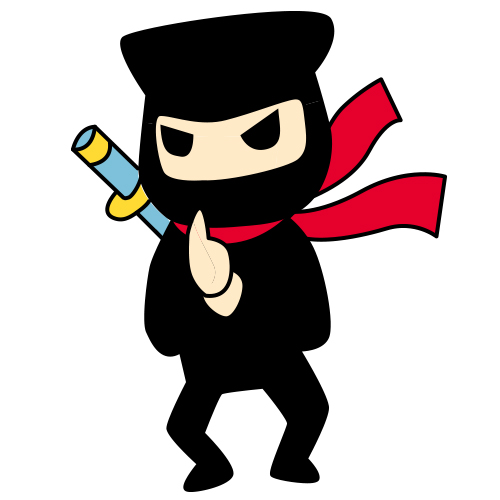 Ninja 808 (Shinobi Sam)
Shinobi Sam, better known to his friends and foes
as NINJA 808! The original,"OG"of TPT's Tomodachi Friends, he rode the Great Wave from Japan to Hawaii in 2009, on a mission to attack and capture
the hearts of fabric enthusiasts around the world!
He is the fastest and most zen-like of the Tomodachi's.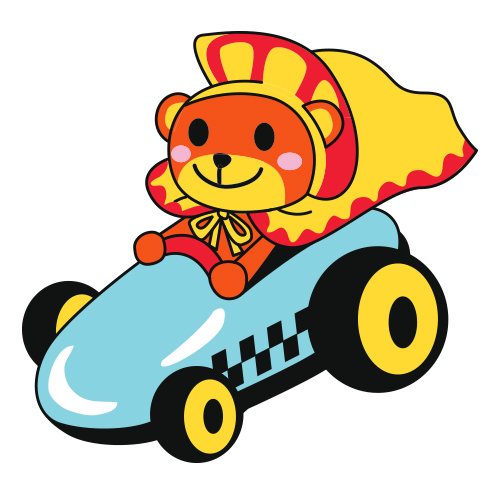 Ali`i Bear
Beloved leader, loyal, cuddly and totally local, Ali'i Bear comes from the royal line of Tomodachi
Friends. He connects with the islands, the culture
and its people.  He can call on wild honu to paddleboard between islands.  You can normally spot Ali'i Bear cruising around the island in his
classic blue checkered race car in search of a ono
plate lunch.  He is the Ambassador of Aloha!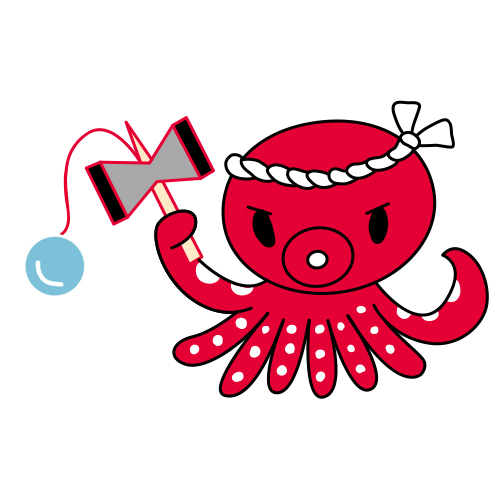 Takoyaki Todd
With kendama in "hand", Takoyaki Todd can entertain you with his skillful sideshow of kendama tricks while simultaneously creating a beautiful platter of sushi.  Takoyaki Todd is a multi-tasker
(8 tasks at time to be exact) skillful, intense, competitive and honorable. He is the fiercest of Tomodachi's and adds action and adventure to many TPT Tomodachi prints.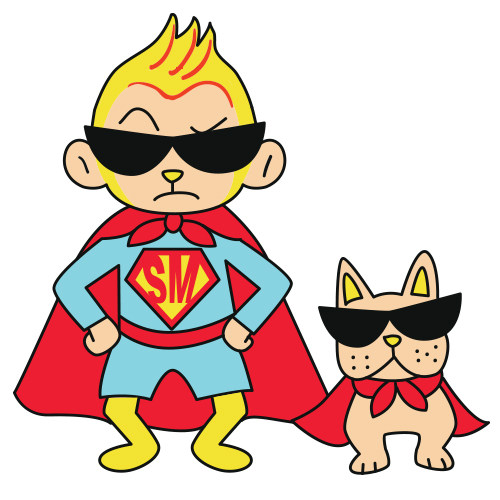 Super Moki & Puggy Smalls
Super Moki is all monkey!  He is a dentist by day and super hero by night, fighting cavities and crime to keep Tomodachi free from tooth and moral decay!  Everyone needs a best friend and Super Moki has  sidekick Puggy Smalls!  Puggy Smalls is the coolest pug around, the humble mastermind behind this crime fighting duo and Super Moki's partner in fun!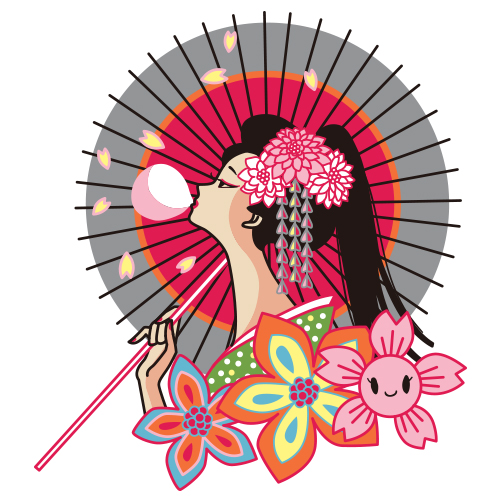 Bubble Gum Geisha
Bubble Gum Geisha cares for and looks after all
her Tomodachi friends. She is the most poised and recognizable headshot printed. You'll see her blending gracefully into the background, casually blowing her bubble gum or quietly observing
behind her mask. Bubble Gum Geisha is the guardian and protector of all that is Tomodachi.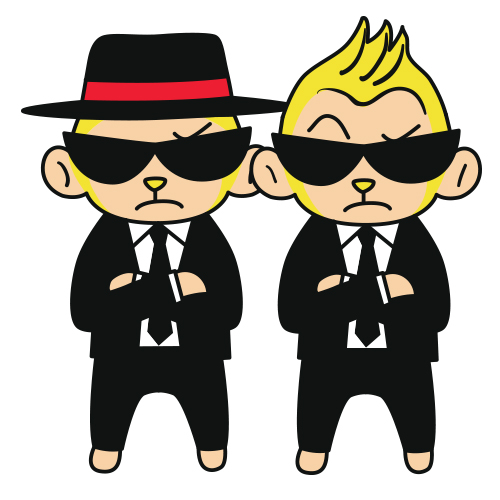 Tomodachi Twins​
The Tomodachi twins are mysterious and always present,  keeping an ever watchful eye over the world.  We can neither confirm or deny their official mission.  They may just like suits!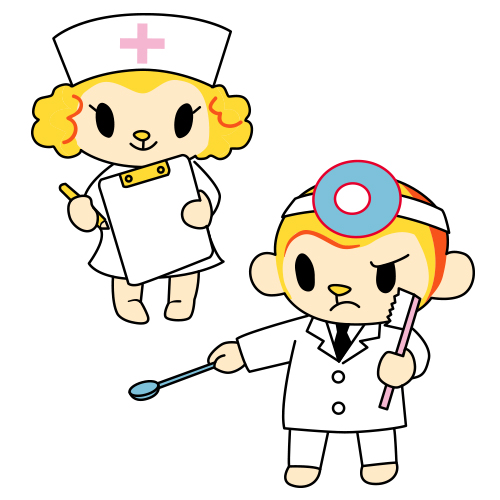 Doctor Kimo & Nurse Pua
The cutest Tomodachi couple around, Dr Kimo & Nurse Pua are dedicated to fighting cavities & keeping the Tomodachi world minty fresh! No job is too big or small for them.  From cleaning penguin beaks to alligator teeth, there is nothing they can't do. Maybe one day Nurse Pua will discover that Doctor Kimo is secretly Super Moki's alter ego!
See Our Tomodachi Designs Through The Years